Bioeconomy
---
Background
The European Commission's definition of the bioeconomy encompasses the production of renewable biological resources and the conversion of these resources, residues, by-products and side streams into value added products, such as food, feed, bio-based products, services and bioenergy. The EU's Bioeconomy Strategy was adopted in 2012 and updated in 2018, with the overall objective to provide inclusive economic growth within the boundaries of sustainable development.
Unlocking the potential of Europe's economic sectors
According to the Bio-based Industries Consortium data, the EU bio-based industries, which include chemicals, plastics, pharmaceuticals, paper, textile, biofuels and bioenergy sectors have an annual turnover of €695 billion and account for 3.6 million employees.
The development of a sustainable bioeconomy in Europe is key to unlocking the potential of many well established as well as new economic sectors. Strengthening Europe's bioeconomy can significantly accelerate progress towards achieving key EU policy objectives, such as climate change mitigation, clean energy and creation of new jobs.
A sustainable bioeconomy is the renewable segment of the circular economy. Solutions developed by the chemical industry are key to support the European Green Deal and Europe's ambition to become climate neutral by 2050. As part of the European Commission's 2020 Circular Economy Action Plan – one of the main building blocks of the European Green Deal – the Commission will implement the Bioeconomy Action Plan, enabling greater circularity for sustainable and circular bio-based sectors and also ensuring the sustainability of renewable bio-based materials.
Cefic's position
Cefic strongly believes that the bioeconomy offers an opportunity for the chemical industry to diversify its raw material base. The chemical industry's contribution is critical for the success of bioeconomy, as many bioeconomy-enabling products and solutions are based on chemicals.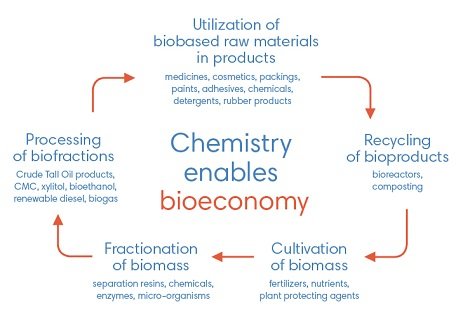 The contributions of chemistry and biotechnology can be found in the entire bioeconomy value chain, from fertilizers and crop protection to bio-refining biomass into bio-based chemicals and materials. These bio-based chemicals and materials are used in the production of food, feed, plastics, paints, adhesives, fuels and energy, lubricants, cosmetics, pharmaceuticals, detergents, cleaning products and many more applications.
The chemical industry's technical know-how and innovation offer sustainable processes and products and provide jobs and growth in Europe in an increasingly competitive global environment.
Facts and Figures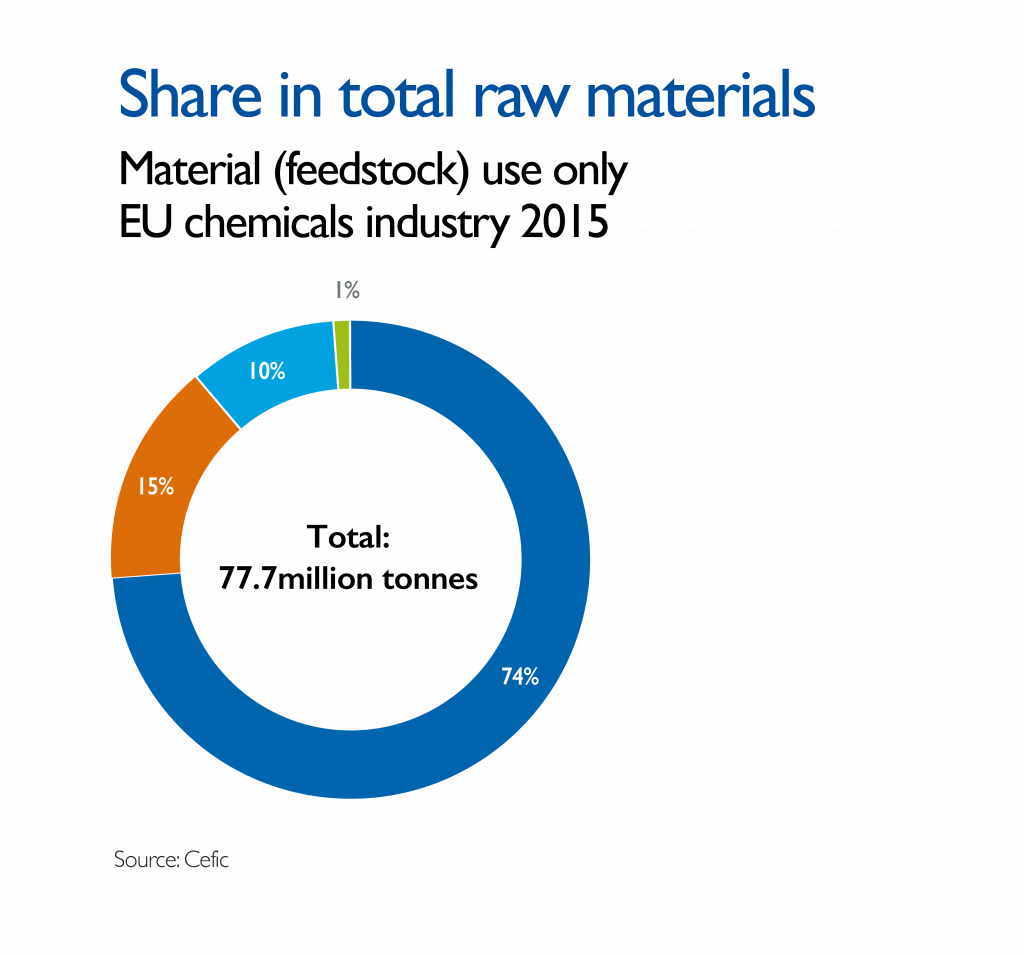 Organic raw material use
Share in total raw material – material (feedstock) use only .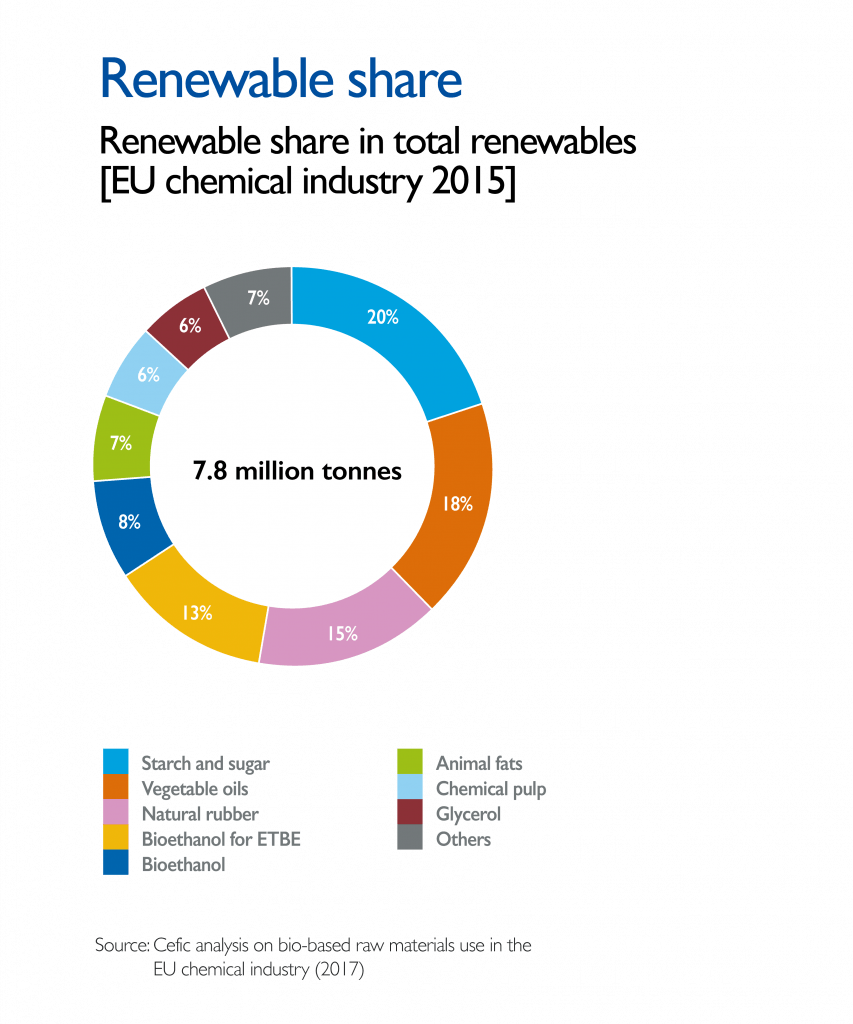 Renewable share
Renewable share in total renewables
Position paper and supporting documents
The European chemical industry and its role in Europe's bioeconomy
Cefic key messages: 1. The bioeconomy is offering an opportunity for the chemical industry to diversify its raw material base;2. The European chemical industry is critical for the success of the bioeconomy, as it innovates and develops sustainable processes and products, while providing European jobs & growth, 3. In order for Europe to play a…