Less than one month to apply for the Responsible Care Awards 2023
---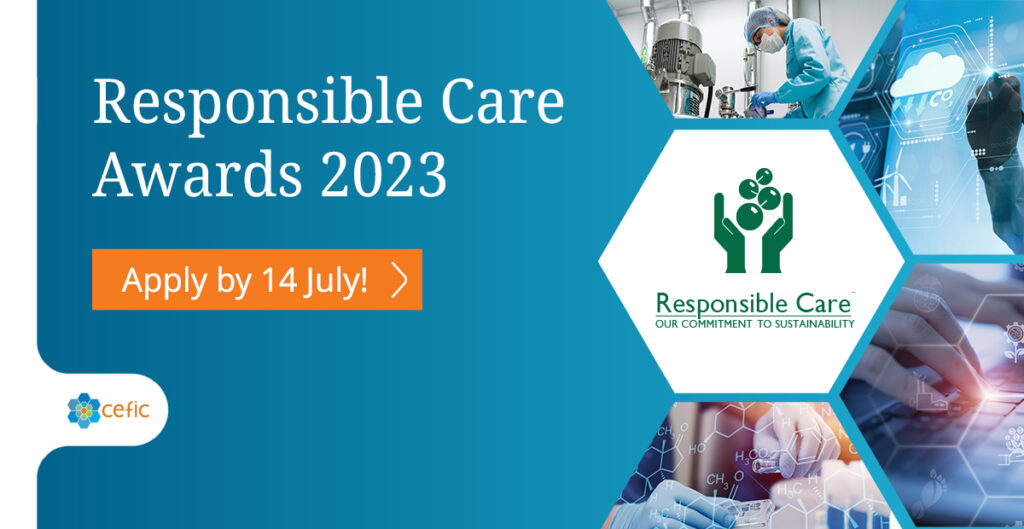 Show how your organisation is supporting the transition to 2050
The EU Responsible Care Awards is now open for applications! As our industry embarks on the biggest transformation in its history, this year's awards will recognise efforts to go climate neutral, circular, digital and transition to safe and sustainable chemicals and operations. Over six categories, the spotlight will be given to leading organisations who are seen as driving forward the EU chemicals industry in its transition to 2050. All valid submissions will be recognised.
Companies and national associations are invited to submit projects in the following categories:
• Implementing safe and sustainable operations
• Embracing the future of safe and sustainable chemicals innovation
• Transitioning towards climate neutrality
• Driving a circular economy
• Showcasing the efforts of smaller organisations
• Demonstrating relevant Transition Pathway projects
We invite all Responsible Care participants, including members of Cefic and national federations, to join us and share your projects and initiatives. Relevant projects with be showcased in an online gallery and video with a spotlight on winning organisations.
Apply before 14 July 2023.
For more information about Responsible Care and this year's approach, please contact RCAwards@cefic.be. We look forward to hearing more about your initiatives!