From creating to storing renewable energy
---
Our society has learnt to generate energy from renewable sources such as wind and solar to produce energy without giving rise to any carbon dioxide emissions. But wind and solar don't produce energy around the clock, so the next step is to develop and deploy technologies that could make the long-term storage of such energy possible.
One solution could be to use the Solar Pond concept developed by Solvay. The pond is filled with water and salt in such a way that the sun's radiation penetrates the bottom layer, and the middle layer of salt keeps it trapped there. The bottom of the pond is covered with a series of heat exchanger pipes, through which water is pumped to extract the heat. The extracted heat can then be used to heat buildings or to power engines to generate electricity.
Solvay has been using several solar ponds in its facilities in Spain for several years now to reduce their energy consumption.
Associated SDG targets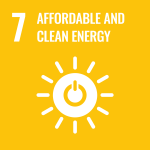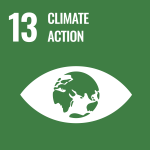 © Reserved copyrights UN SDGs