Achieving sustainability along entire supply chain
---
Founded in 2011 by the Chief Procurement Officers of BASF, Bayer, Evonik Industries, Henkel, LANXESS and Solvay, Together for Sustainability (TfS) initiative aims to assess and improve sustainability practices within the supply chains of the chemical industry. The program is based on established global principles such as the Responsible Care Global Charter and the United Nations Global Compact (UNGC).
Today, the TfS membership comprises 19 multinational chemical companies who collaborate with their suppliers on improvements in Health & Safety, Environment and Social matters.
The suppliers' sustainability performance is audited against a set of pre-defined criteria, and the results enable the multinationals to start a dialogue with their suppliers on their sustainability record.
Suppliers receive concrete feedback on how to improve their sustainability performance, and both TfS Members and suppliers benefit from sharing evaluation results with all the members of this initiative, leading to a win-win situation for all participants.
So far, over 8,000 suppliers have participated in the TfS program.
Associated SDG targets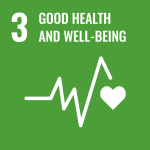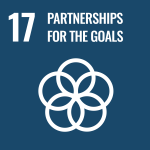 © Reserved copyrights UN SDGs