Recycling more plastics: PET packaging
---
Most of the packaging for food and beverages we use every day is made from the plastics called PET (polyethylene terephthalate). This material is popular because it is lightweight, shatterproof, does not react with food and is resistant to attack by micro-organisms.
Although PET is fully recyclable, only 7% of the PET produced worldwide gets recycled bottle-to-bottle. This is partially due to the fact that the current technology – mechanical recycling – is unable to remove colours from PET waste and also negatively affects the quality of the material after each cycle. This limits the usability of recycled plastics.
Ioniqa's process uses magnetic fluids to break down PET Polyester waste into its original building blocks (monomers) and to remove the colourant. As a result, these building blocks can compete with the original crude oil-based raw materials in both quality and costs. And this process can be repeated again and again.
Ioniqa's know-how helps reduce the amount of PET-waste and at the same time makes the industry less dependent on the scarce natural resources like crude oil, which is necessary to make new plastics.
In April 2018 Unilever announced a partnership with Ioniqa and the largest global producer of PET resin Indorama Ventures to pioneer this new technology, which is expected to help Unilever meet its commitment of making all of its plastic packaging reusable, recyclable or compostable by 2025.
Associated SDG targets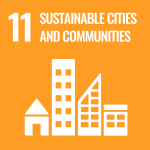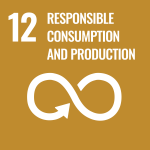 © Reserved copyrights UN SDGs