Lifetime Achievement Award: European chemical industry pays tribute to Founder of Responsible Care Principles
---
13th October 2020, As Responsible Care celebrates its 35th year, European chemical industry pays tribute to Jean Bélanger, the Founder of the Responsible Care Principles for his commitment to improving safe chemicals management across the industry.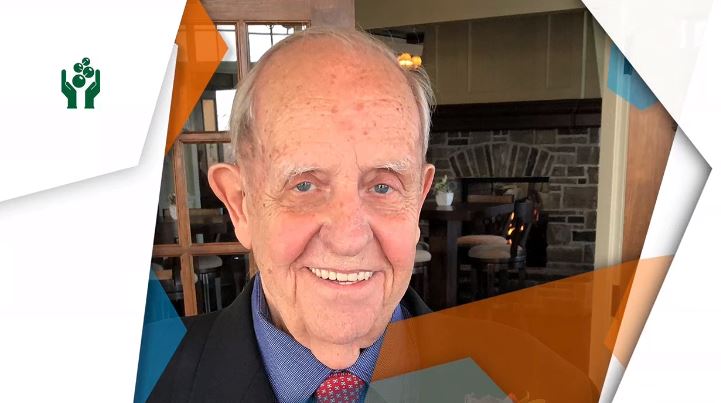 "We are very proud of Responsible Care, we do a lot of work in this area; we invest in it, we build on it, we revitalise it, and we also think it's important to honour the people who made this enormous contribution to our sector"

said Marco Mensink, Cefic Director General during the European Responsible Care awards Ceremony.
In 1984, Bélanger who was the President of what is now the Chemistry Industry Association of Canada (CIAC), recognised the need to openly discuss our industry's challenges, to carefully listen to the public views and to create an open dialogue. This approach helped to shift the relationship between our industry, government and the public. This was the founding of Responsible Care.
From that point on, larger companies partnered with smaller companies to help everyone reach a common, higher standard of stewardship. Based on the principles; to do the right thing, to care for their products, and to be open and responsive to public concerns.
Belanger has remained dedicated and worked tirelessly on behalf the chemistry industry, to represent its views and interests at all levels of government, at home and abroad. The European chemical industry offers Jean Bélanger a Lifetime Achievement Award for his commitment and dedication to improving chemical management across the industry.
"I am truly honoured to receive this award on behalf of all the people who helped to make it a reality. When we embarked on this journey, we wanted to re-establish the industry's reputation in Canada, we wanted to do the right thing. Thank you for keeping Responsible Care strong"

said Bélanger during his acceptance speech.
Today, Responsible Care represents a global initiative run across nearly 70 economies and representing 90% of global chemical production.
Read more about Responsible Care and listen to Jean Bélanger's experience of Responsible Care's development over the years (Read by Pierre Bélanger, Jean Bélanger's son)