How can the EU Industrial Strategy and the EU Green Deal go hand in hand?
---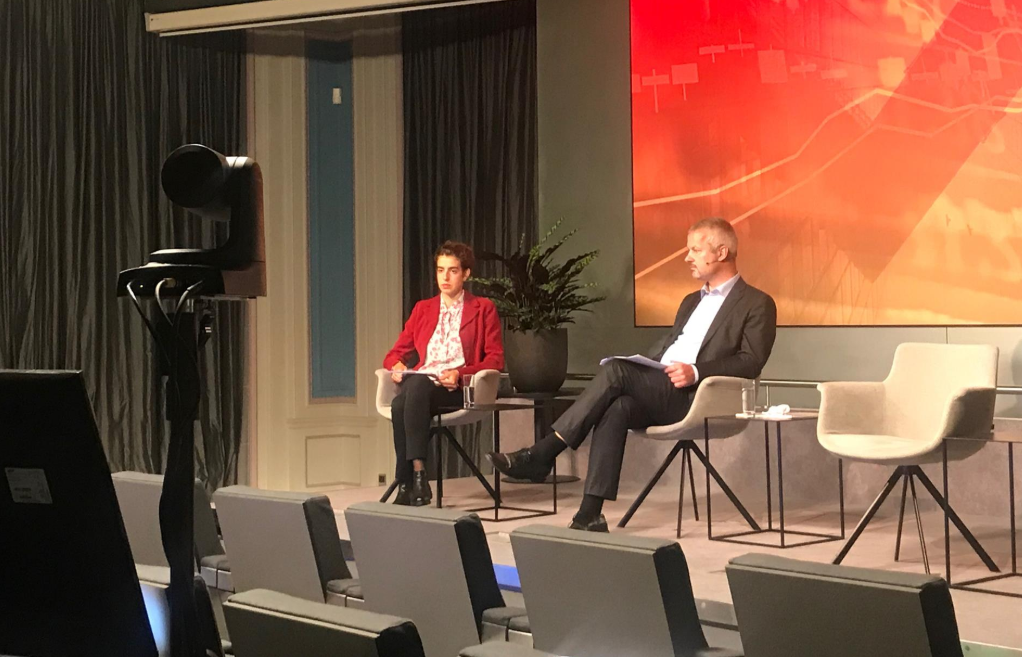 Brussels, 02 July 2020, – This was the topic of a panel discussion at POLITICO's digital Competitive Europe Summit between Marco Mensink, Cefic Director General, Mauro Petriccione, Director General in European Commission's DG Climate Action and Pete Harrison, Executive Director for EU Policy in the European Climate Foundation.
The discussion held online and moderated by POLITICO's industry reporter Paola Tamma, immediately jumped to the most pertinent question – will the COVID19 economic recession slow down the roll-out of EU's ambitious green deal policies?
Speaking on behalf of the chemical industry, Marco Mensink emphasised that the recovery should be an opportunity to accelerate industrial transformation towards carbon neutrality. Yet the time pressure and international competition are ramping up – while other regions are also restarting their economies and increasingly supporting local industries, Europe has no time to waste.
"Here is our message to the EU Heads of State: please get the Green Recovery package going as soon as you can  and make sure the trillions we are going to spend will benefit the EU industry, and we don't outsource production of climate-neutral solutions to the outside world"

Marco Mensink, Cefic Director General
It is equally important, stressed Mensink, to maintain an investment-friendly environment in the EU in these challenging times. For example, taking away ETS indirect cost compensation from parts of the chemical sector would send a wrong investment signal at a time when Europe needs green investments the most.
"The Green Deal presents an opportunity to all work together to get those technological breakthroughs available in Europe by 2030. The question is how to keep industry running until these breakthrough technologies are available and make sure these technologies are actually developed in Europe "

Marco Mensink, Cefic Director General
Mauro Petriccione and Pete Harrison agreed that it was important to keep the economic activity in the EU, build public support to make low-carbon products competitive and invest in assets that will lead to job creation.
Re-launching the "renovation wave" to improve energy efficiency of buildings, reviving car manufacturing and creating relevant infrastructure for renewable energy are the key areas where investments and urgently needed as part of the post-COVID19 Recovery plan, stressed Mensink.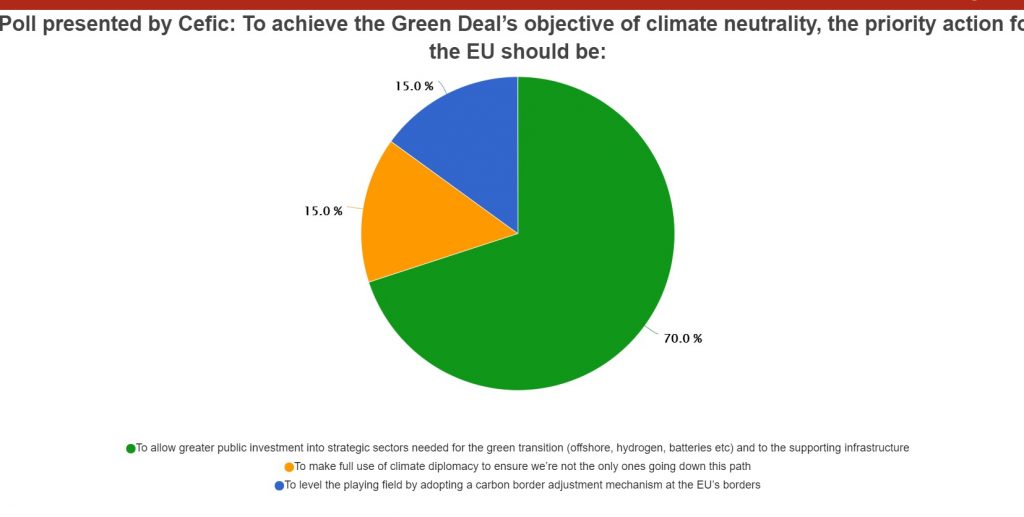 The session's audience appears to share the same view: according to the results of the poll launched at the start of the session, 70% of the respondents agreed that the EU's one priority action to reach EU Green Deal objectives should be to allow greater public investment into strategic sectors needed for the green transition (e.g. batteries, hydrogen, wind power) and to the supporting infrastructure.
If you missed this panel discussion at POLITICO's summit, you can watch the recording here (45 minutes).