What does product sustainability mean for tomorrow's fire safety?
---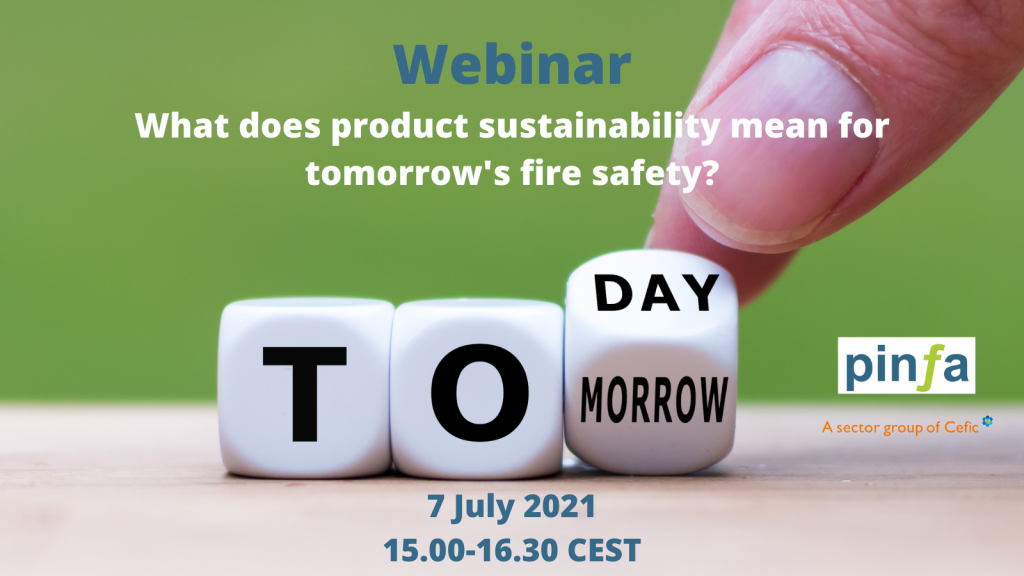 The European Green Deal and its Circular Economy Action Plan, the Chemicals Strategy for Sustainability, the Sustainable Products Initiative, and the Zero Pollution Action Plan will have far-reaching implications for the product value chain, including defining "Essential Use" for chemicals and materials.
Fire safety is demanded in many applications where flammable materials such as plastics, composites, fibres or wood are increasingly used. With the European Commission's goal of having all products Safe and Sustainable by Design, this webinar will address :
Should fire safety be an inherent part of safe and sustainable materials and products?
Can flame-retardant materials be Safe and Sustainable by Design?
Speakers
Sylvie Lemoine, Cefic's Executive Director Product Stewardship will be part of the panel. She will be accompanied by representatives of Plastics Europe, the Amsterdam Free University, the Association for the Advancement of Alternatives Assessment, Lund University, and the European Institutions.
This webinar is organised by pinfa, the non-halogenated phosphorus, inorganic and nitrogen flame retardants association, a sector group of Cefic.