Creating a digital thread to trace plastics in the automotive sector
---
We always say that digitalisation will be a source and driver of transformational change across all industries. But why is that? Blockchain technologies can increase the transparency into how products are processed in each step down the value chain—allowing companies to tailor production to customers and proving the authenticity and circularity of their products.
The chemical industry strives to be a frontrunner in managing digital transformation. Borealis, Covestro and Domo Chemicals took a first step in that direction by collaborating with Porsche and Circularise to enable the traceability of plastics in the automotive sector.
How does Blockchain technology achieve this?
Blockchain technologies can decentralise a process of information sharing, as well as make it fully transparent. Think of Blockchain like using Google docs. One sole document is shared, to which multiple people can make changes at the same time. This means that you cut out the middleman who usually collects the inputs and shares updated versions of the document.
How do Borealis, Covestro and Domo Chemicals apply this technology?
By digitising data related to materials, Circularise was able to create a digital thread through the whole supply chain, enabling material traceability, tracking the CO2 footprint and other sustainability metrics like water savings.
The tool collects information from suppliers of produced car parts, listing all relevant information regarding the batch, such as its environmental footprint and origin. The batch of materials is audited by an independent third party to verify that the material and related sustainability claims are true. Now Porsche can look up more information about the materials that go into its cars.
Striking the right balance between transparency and sharing competitive information is a matter that Circularise managed to overcome with their "Smart Questioning" technology. This is a process which preserves everyone's privacy regarding their identity and business relations and protecting confidential information.
What is the outcome?
This supports the automotive industry in its sustainability challenges, as well as enhancing transparency between project partners leading to an improved supply chain collaboration. It also helps you as consumers to learn more about your vehicle and its origins, enabling you to make more sustainable choices.
Associated SDG Targets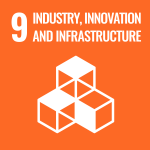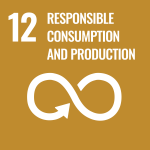 © Reserved copyrights UN SDGs