Industrial symbiosis helps cut carbon emissions and reduce waste
---
Industrial symbiosis is an efficient way for the energy and material-intensive facilities to spare resources as industrial companies work together to use the waste or by-products of one production process as the raw material for another.
For example, BASF uses the concept of Verbund – the intelligent interlinking of production plants, energy flws and infrastructure – to do this. Waste heat from one plant's production process is used as energy in other plants. In this way, the Verbund helped save around 19.0 million MWh in 2016, which translates to 3.8 million metric tons less of CO2 released to the environment.
Gas and steam turbines in the BASF's combined heat and power plants enabled the company to fulfill around 70% of its electricity demand. Compared with separate methods of generating steam and electricity, the company saved 14.0 million MWh of fossil fuels and prevented 2.8 million metric tons of carbon emissions in 2016.
Associated SDG targets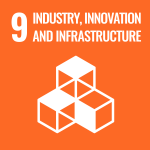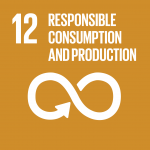 © Reserved copyrights UN SDGs