Accelerating carbon recycling in Europe
---
Extracting and recycling carbon from CO2 emissions holds a huge potential for the more sustainable production of chemicals, biomass, construction materials or fuels.
With CO2 sources abundant and available in Europe, a newly launched initiative called PHOENIX will bring together European carbon recycling technology projects.
Recycled carbon can be used for electricity storage, alternative transport fuels, and the production of chemicals, plastics and construction materials. The PHOENIX Initiative is a collaborative effort supported by France, Germany, The Netherlands and Cefic (the European Chemical Industry Council) It will help the EU meet its targets for reducing CO2 emissions, improving resource efficiency and using more renewable energy.
PHOENIX presents an opportunity for Europe to take the leadership in carbon recycling and is currently open to stakeholders from industry and national governments. The goal is to make the EU-wide carbon recycling a reality.
Associated SDG targets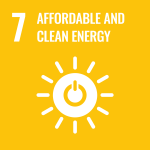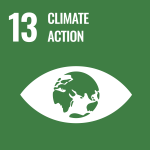 © Reserved copyrights UN SDGs