Coated textiles: comfortable to wear, sustainable to make
---
When running in the rain, you'd like your shoes to keep your feet dry. When spilling coffee over your car seat, you'd like to be able to wipe it off. This is possible with coated textiles, fabrics that have been treated to make them stronger, last longer, and more weather resistant.
The chemical industry has been working on ways to make the process of textile coating more sustainable. Covestro, for instance, uses a waterborne technology that requires up to 95 percent less water and 50 percent less energy. The technology is currently being applied in the clothing, footwear, textiles and car industries.
Covestro was granted the Solar Impulse Efficient Solutions Label for this project.
Associated SDG targets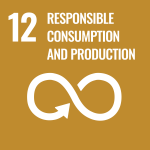 © Reserved copyrights UN SDGs