Turning foam waste into safe new raw materials
---
One of the challenges of creating a circular economy is to be able to recycle complex materials made of various components in a safe way.
Polystyrene (PS) foams are widely used as an insulation material for buildings because of their outstanding insulation and shock absorbing properties. For many years these foams had been manufactured with a flame retardant (HBCDD) to improve fire safety, however, this substance is recognised as a persistent organic pollutant in the EU and may no longer be used. This has created a challenge for the PS foam waste as it could no longer be recycled in a regular way as other non – HBCDD containing foams.
The PolyStyreneLoop project has developed a recycling process using the CreaSolv® Process for PS foams with HBCDD, which helps recycle the PS foam and at the same time isolates and safely destroys the flame retardant. The chemical element bromine recovered in this process is then used in modern flame retardants, which pose no risk to human health and environment.
Thanks to this process almost all parts of the original polystyrene foam can be safely re-used to make new foams.
The PolyStyreneLoop's first demonstration plant was launched at the end of 2018 in the Netherlands with a capacity to recycle 3 million kg of PS waste per year.
Associated SDG targets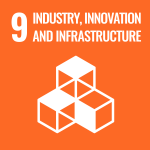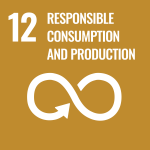 © Reserved copyrights UN SDGs