An anti-ageing solution increases the road's lifespan by 5 years
---
Good quality streets should be able to sustain immense traffic, withstand all types of weather and keep noise levels to a minimum. To avoid many and lengthy road works, we all benefit from long-lasting roads.
In the Netherlands, the chemical industry has worked with knowledge institutes on an "anti-ageing solution" for porous asphalt.
Porous asphalt becomes brittle due to exposure to sun, frost and oxidation, causing it to lose stones excessively. The innovative "anti-ageing cream" for roads made from bio-based renewable materials makes the road's surface more supple and fills cracks in old asphalt. Doing this helps prevent the forming of potholes.
This method increases the lifespan of roads from 10 to 15 years, and the solution is simple to apply, just like a cream!
Associated SDG targets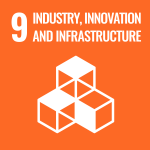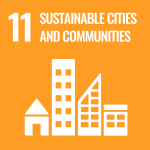 © Reserved copyrights UN SDGs