Designing sustainable packaging by increasing the use of renewable raw material
---
Reducing dependence on crude oil is an integral part of the transition towards a bioeconomy. However, most of the items we use daily, be it a takeaway mug from a restaurant or a carpet in our living room, are produced using crude oil. The use of fossil feedstock in plastics production is widespread, but the chemical industry is actively developing many alternative materials.
For example, it is now possible to make polyester using sugar and starch crops as raw material. This bio-based material, called PEF, can be used as a building block for producing a variety of products including bottles, textiles, food packaging, and carpets.
Besides its environmental benefits, PEF has improved features compared to traditional food packaging, as it is lighter and can keep products fresh longer. PEF can be recycled together with conventional plastic and is being developed for industrial production. To optimize the technology even further, companies are looking into ways to use even food waste, such as vegetable oil, as a source to make the plastic. Ultimately, this type of innovation will reduce food waste along with plastic waste.
Associated SDG targets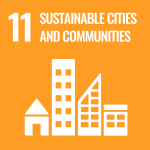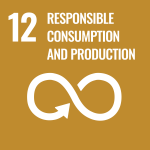 © Reserved copyrights UN SDGs