Creating "green" composites with innovative resins
---
Composites are two or more materials with different physical or chemical properties combined in a way that they add more strength, efficiency or durability to the final material.
Composites are used everywhere – from aviation to energy infrastructure because they are lightweight, resistant, durable and do not require high maintenance. However, they are also difficult to recycle because the thermoset resins, a key component in composites can't be melted down or transformed.
To solve this problem Arkema developed a thermoplastic liquid resin, which makes it easier to recycle composites. The recycling of composites made with this resin allows to easily recover the original raw material (monomer) that can immediately be used to produce new composites.
This innovation provides manufacturers with a sustainable recyclable alternative to conventional composites.
Associated SDG targets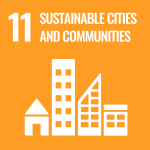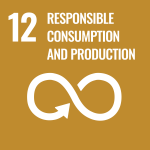 © Reserved copyrights UN SDGs