Converting textile waste into valuable feedstock
---
The EU textile industry generates waste estimated at 16 million tons per year. Up to 80% of the post- consumer textile waste is not collected and recycled but ends in landfills. The RESYNTEX research project aims to create a new circular economy for the textile and chemical industries, by producing secondary raw materials from unwearable textile waste.
A pilot textile recycling plant with a capacity to recycle 500 tonnes of textiles a year will be built as part of this project. The sorted textile waste is chemically treated to extract resources such as protein-based fibres for producing wood-panel adhesives, and cellulosic fibres for producing bioethanol. Further recovery treatments also produce new chemicals and plastic bottles.
The project is financed by the EU's Horizon 2020 program and is run by a multi-sector consortium of 20 project partners from across ten different EU member states, including trade associations, corporations, SMEs and research institutes.
Associated SDG targets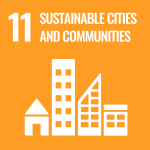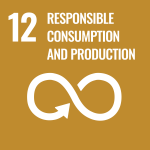 © Reserved copyrights UN SDGs